This tree features all the colors of the rainbow in a pattern that swirls its way up from the bottom to the top – it's like one of those giant swirl suckers you had as a kid. This tree is so bright and festive you don't even need to decorate it to get in the holiday spirit – but it's so bright and fun you'll want to.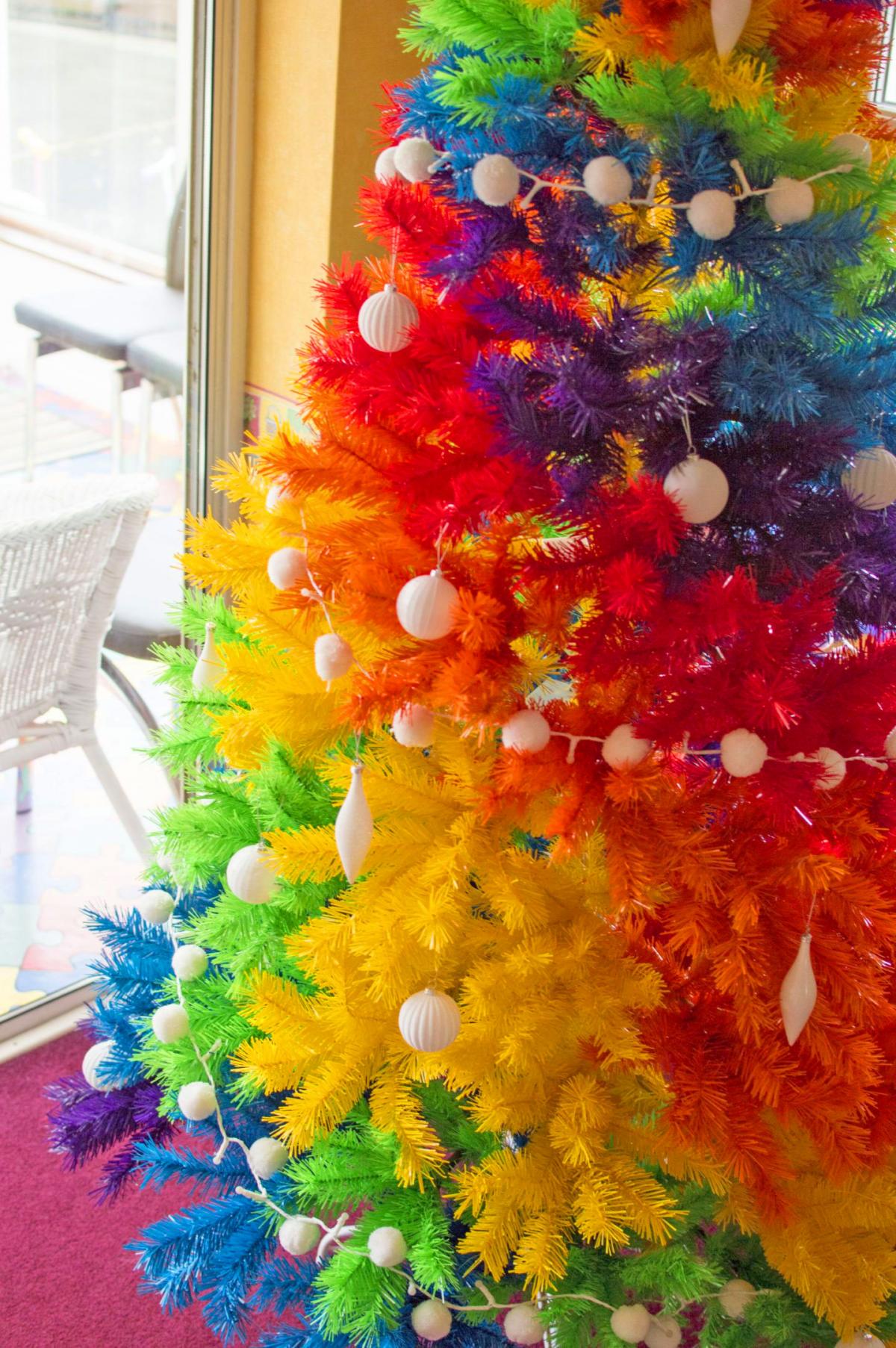 What Is The Rainbow Christmas Tree Made Of?
The needles on the tree are made of PVC which offers both a sturdiness and flexibility. The sturdiness ensures the right support to hold even large or heavy ornaments, and the flexibility helps the needles fan out to provide a full looking tree.
How Big Is This Rainbow Christmas Tree?
The tree is 7 feet tall (including the stand) and just under 4 feet wide so you'll be sure to have enough room under the tree to fit all your presents. The tree has over 1,200 branches that give it its full bodied look (like me after all those Christmas cookies).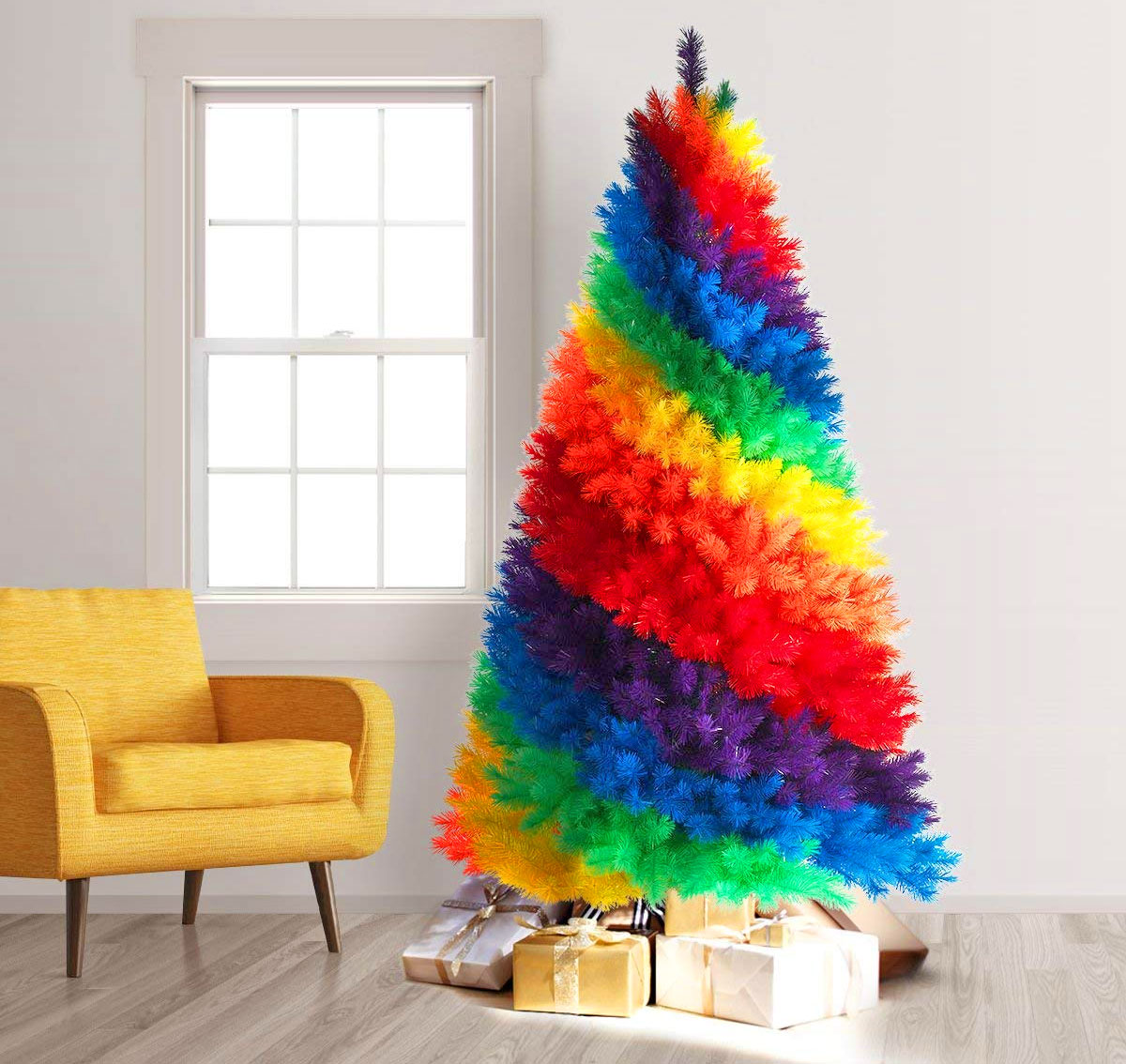 The great thing about this tree is that it can serve multiple purposes because it doesn't look too Christmasy – rock this tree during Pride Month, or for a rainbow bright birthday party! See ya traditional and boring – Hello colorful and festive!